3 Oct 2020
V/A / From Brussels With Love / TWI 007 + 008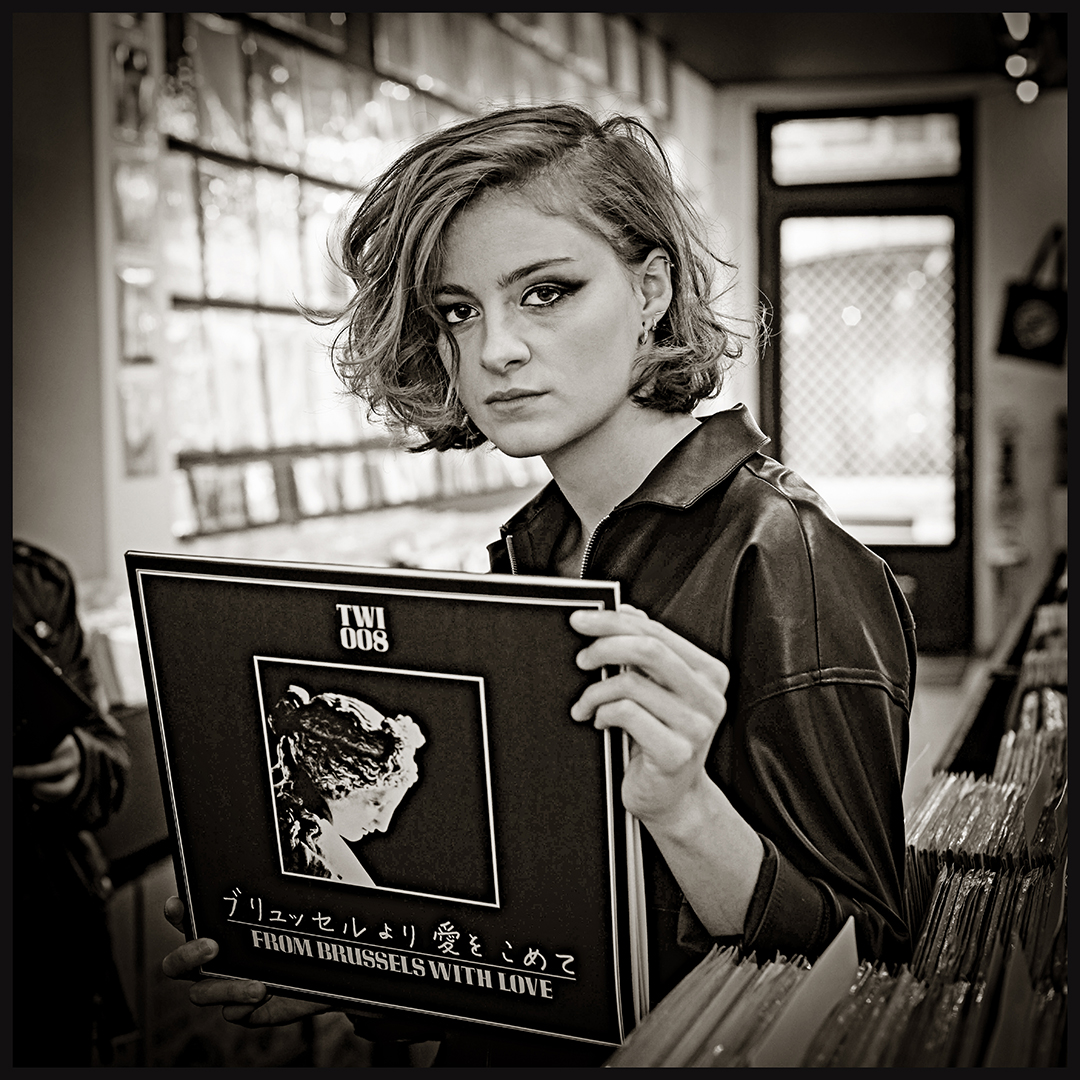 Les Disques du Crépuscule is proud to present 40th anniversary editions of iconic compilation
From Brussels With Love
. Bearing the catalogue number TWI 007,
From Brussels With Love
was the very first release on Crépuscule back in November 1980, and now returns in November 2020 on cassette, gatefold 2xLP (coloured vinyl), and 2xCD hardback 60 page 10-inch square earbook.
Originally released as a cassette with a 16 page booklet packaged in a PVC wallet,
FBWL
featured 21 exclusive tracks from the international avant-garde and new wave, as well as contributions from the celebrated Factory Records roster. Then, as now, the featured artists include A Certain Ratio, Gavin Bryars, Harold Budd, Thomas Dolby, Dome, The Durutti Column, John Foxx, Martin Hannett, Richard Jobson, The Names, Bill Nelson, Kevin Hewick + New Order, Michael Nyman and Der Plan.
Running for 78 minutes, the cosmopolitan
'cassette journal'
was curated by Michel Duval, Annik Honoré and Wim Mertens, and also includes extended interviews with Brian Eno and legendary French film actress Jeanne Moreau. The cover art is by Jean-François Octave, with additional artwork in the booklet by Benoît Hennebert, Marc Borgers and Claude Stassart.
From Brussels With Love
quickly sold 6000 copies around Europe, earning rapturous reviews in the UK music press.
"This is a reminder - without really trying, without being obvious - that pop is modern poetry, is the sharpest, shiniest collection of experiences. Is always something new"
(Paul Morley, NME). More recently, Dan Fox of art magazine Frieze described TWI 007 as
"a masterpiece of distinctly northern European post-punk eclecticism."
To mark this 40th anniversary Crépuscule will issue 3 remastered editions. The most ambitious of these is a deluxe 2xCD earbook edition (TWI 007 CD) presented as a 10-inch square hardback book (60 pages), with two full length audio CDs. The book includes rare images, posters, sleeve designs and period ephemera, plus a detailed history of the Crépuscule label between 1979 and 1984, with contributions from Michel Duval, Annik Honoré, Wim Mertens, Octave, Hennebert and photographer Philippe Carly.
CD1 includes all 21 tracks from the original cassette. CD2 includes tracks omitted from TWI 007 for reasons of space, as well as related Crépuscule tracks by Michael Nyman, Bill Nelson, John Foxx, Richard Jobson, Durutti Column, Repetition and The Names, and also contemporary songs by other Belgian artists including Digital Dance, Polyphonic Size, Aksak Maboul, Karel Goeyvaerts and Marine.
In addition, there is a facsimile cassette package in PVC wallet (TWI 007) limited to 500 copies, as well as a gatefold double vinyl edition (TWI 008) pressed on coloured vinyl (Disc 1 is black, and Disc 2 is white), with the booklet pages printed on the inner gatefold. Both the cassette and vinyl come with a digital copy (MP3).
A multi-format bundle is also available including the cassette (TWI 007), vinyl (TWI 008) and 2xCD earbook (TWI 007 CD) plus a Stassart postcard, a brand new LDDC/FBN sampler CD, an
Umbrellas In the Sun
DVD, a full size reproduction Plan K 16/10/1979 event poster (folded), and an LDDC spiral slipmat (while stocks of the slipmat last!).
There is also a t-shirt, available either as a separate item or as part of the multi-format bundled version at a reduced price (please email for details).
For further details including formats and tracklists
click here
- - - -
Blogger Archives
- - - -





A brand new album by acclaimed electronic duo Ultramarine, with guest vocals from Anna Domino. Recorded and mixed by Andy Ramsay (Stereolab). Available on CD/2xLP/ digital.

Vibrant 10 track vinyl album by iconic Scottish guitar group Josef K, recorded live at the Beursschouwburg arts centre in Brussels on 8th April 1981. Clear vinyl disc with sleeve by JFO and printed inner bag. Available on LP + digital (MP3)






Brand new collection of soundtrack material by Tuxedomoon founder member Blaine L. Reininger, recorded between 2015 and 2019. Mixed by Koti K. Available on 2xCD + digital (MP3).

First ever vinyl release for this 1996 album by The Durutti Column, with 2 bonus tracks and brand new cover art by Benoit Hennebert and Vini Reilly. Limited edition pressed on coloured vinyl (blue + clear). Available on 2xLP, CD and digital (MP3)