9 Nov 2013
Marsheaux "Odyssey" TWI 1151 CD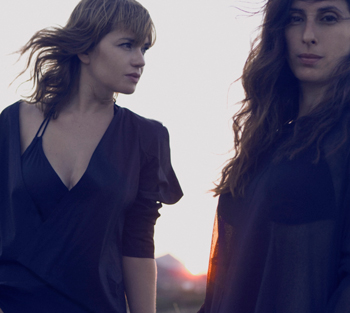 Odyssey
by
Marsheaux
out now on deluxe digipack CD. 19 slices of sophisticated synth-pop magic recorded by Sophie and Marianthi between 2004 and 2013, including exclusive new track Full Attack.
"While Little Boots and Ladyhawke have gone on to million-selling success, the crystalline sexy pop of Marsheaux remains an elusive delicacy for many. By turns sulky, pouting, energetic and unhinged, their albums offer laser-guided and expertly plotted electronic songs. If you don't like verse/chorus, despise harmonies, loathe catchy hooks and like your synthery dark, doomy and predictable then avoid. The rest of you please climb onboard ASAP."
(
Future Music
)
Labels: Marsheaux
- - - -
Blogger Archives
- - - -





Tropical Odds is the second solo album by Morgan Kibby, Grammy nominated writer/producer and former keys player with M83. Available on CD and vinyl (+ digital copy)

A collection of single A and B sides by legendary Scots band Josef K, including Radio Drill Time, Chance Meeting, Sorry For Laughing, It's Kinda Funny and Missionary. Vinyl album + digital copy. Sleeve by JFO.






Remastered vinyl edition of the classic debut album by Anna Domino, with guests Virginia Astley and Blaine Reininger. Bonus single tracks and digital copy. Available on vinyl only.

A collection of classic early singles and solo experiments by the former Josef K singer, recorded 1981/82. Includes Drama and Swing In 82, as well as 12" mixes of Running Away and Justice. Sleeve by Hennebert.