17 Sep 2013
The Pale Fountains (TWI 119)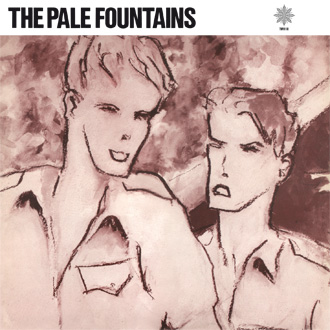 Something On My Mind
by
The Pale Fountains
is now available for mailorder customers (£15.00 plus postage at cost). The vinyl album features six Crepuscule studio tracks plus six more recorded live in Belgium in October 1982. The bonus live CD features two complete gigs from the same tour.
What the papers said:
"A fresh wind comes blowing across the Mersey, a wind that captures the innocence of the best Postcard single. A slow samba beat, a warm 12-string guitar, and a trumpet to make you weep. The Pale Fountains wear their hearts on their sleeves"
(
Record Mirror
, 07/1982)
"The Pale Fountains come from Liverpool. They sound as if they come from heaven... A positively Bacharachian interplay of instruments and a staggering talent for writing catchy pop songs that outshines anything I've heard for so long"
(
Masterbag
, 07/1982)
"I thought the Pale Fountains would be too sweet for my sugar-free diet, but these Liverpool lads are incredibly beguiling. Their simplicity and acoustic guitars win hearts, with a raw innocence that bites. One lonely trumpet lights their fire. Jose Feliciano raises his head. Love comes in spurts"
(
Sounds
, 10/1982)
Labels: Pale_Fountains
- - - -
Blogger Archives
- - - -





Tropical Odds is the second solo album by Morgan Kibby, Grammy nominated writer/producer and former keys player with M83. Available on CD and vinyl (+ digital copy)

A collection of single A and B sides by legendary Scots band Josef K, including Radio Drill Time, Chance Meeting, Sorry For Laughing, It's Kinda Funny and Missionary. Vinyl album + digital copy. Sleeve by JFO.






Remastered vinyl edition of the classic debut album by Anna Domino, with guests Virginia Astley and Blaine Reininger. Bonus single tracks and digital copy. Available on vinyl only.

A collection of classic early singles and solo experiments by the former Josef K singer, recorded 1981/82. Includes Drama and Swing In 82, as well as 12" mixes of Running Away and Justice. Sleeve by Hennebert.