23 Jan 2017
ISABELLE ANTENA / Sous Influences / TWI 1229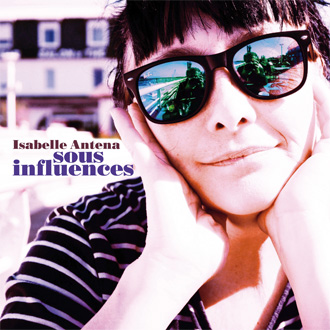 Sous Influences
is a brand new studio album from
Isabelle Antena
, the French jazz-pop-bossa polymath who first found fame with electro-samba trio Antena and influential debut album
Camino del Sol
.
Mostly produced by husband Denis Moulin in Brussels, Goa and Soumont (France), the 12 track album began life as an album by occasional band Pause Cafe.
'But then Denis lost his father Marc,'
explains Isabelle,
'and the project had to be put on hold. The other members of Pause Cafe worked on other projects, while I released a lot of dance tracks via Beatport as Antena-Solar. That's how I met the DJ and House music producer J.T. Donaldson, from Dallas. He wanted to produce some jazzy music with me and that lead to My Lexicon and Aht Uh Mi Hed.'
In 2016, with Denis back on board, the couple decided to round up all these tracks as a new Isabelle solo album, Sous Influences, mixing jazz and bossa nova styles. The working template was an old skool vinyl album.
'With two distinct sides,' says Isabelle. 'Our own original material, and also covers of key songs that have influenced my current musical direction, arranged by Denis a la Bill Evans, thus fulfilling a musical dream.'
Sous Influences
is Isabelle's first new album on Les Disques du Crepuscule since 2001. Welcome home!
For further details
click here
18 Dec 2016
Ghosts of Christmas Past / TWI 158 CD
Les Disques du Crepuscule presents an expanded edition of classic festive album
Ghosts of Christmas Past
, featuring favourites from the original 1981 and 1982 editions now joined by newer tracks by Crepuscule artists.
Sometimes witty, sometimes melancholic, the original version of
Ghosts of Christmas Past
in November 1981 featured exclusive contributions from luminaries such as Tuxedomoon, The Durutti Column, Paul Haig, Michael Nyman, Aztec Camera, Thick Pigeon and The Names. Subsequent editions in 1982 and 1986 added songs by Antena, Mikado, The French Impressionists, Pale Fountains and Winston Tong.
For this new double CD version in 2015 Crepuscule have now added more chantons noel by Blaine L. Reininger, Section 25, The Wake, Marsheaux, Deux Filles, Stanton Miranda, Virna Lindt, B Music and Ultramarine.
"Crepuscule's Christmas cracker is here to rescue the festive season from the fogies and bores"(
Melody Maker);
"Aztec Camera's Hot Club of Christ is a busy, Django-esque run through a few well-known Christmas ditties, Michael Nyman's Cream or Christians is a silly but loveable fragmented organ collage in a typical English eccentric tradition, Tuxedomoon are in playful Residential mood"
(NME)
Cover art by Jean-Francois Octave. The remastered 2xCD is sleeved in a deluxe 6 panel digipack.
Available now!
20 Nov 2016
LUDUS / Nue au Soleil / TWI 340 CD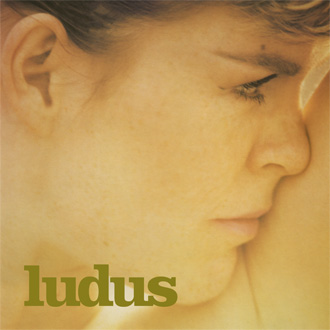 Nue Au Soleil (Completement)
is a 2xCD anthology by post-punk pioneers Ludus, featuring vocalist Linder Sterling and guitarist Ian Devine.
Formed in Manchester in 1978, Ludus signed with Buzzcocks' label New Hormones for a string of bold singles (Mother's Hour, My Cherry Is In Sherry) and fearless albums (
The Seduction
,
Danger Came Smiling
), before a shift towards subversive pop for Crepuscule in 1982.
'People who know real genius will love this record,'
wrote early fan Morrissey.
'Ludus are sound psychology for the modern clientele.'
Disc 1 of this remastered collection includes key singles, EPs and album tracks, as well as I Don't Want To Go, a previously unreleased demo from October 1978 featuring original guitarist Arthur Kadmon. The disc closes with Recognition, a more recent collaboration between Linder and Ian recorded in 2001.
Disc 2 features a unique John Peel session from August 1982, consisting four songs not studio recorded by Ludus elsewhere. The remainder of the disc is a professionally recorded live set taped on 5 November 1982 at the Hacienda club in Manchester, at which Linder modelled the infamous 'meat dress' later revisited by Lady Gaga.
Cover art by Benoit Hennebert. 6 panel digipack plus 12 page booklet featuring archive images and detailed liner notes.
For further details
click here
- - - -
Blogger Archives
- - - -





Space & Time is a brand new album by Surrealistic experimental duo Deux Filles aka Simon Fisher Turner and Colin Lloyd Tucker. Available on vinyl and CD.

A collection of single A and B sides by legendary Scots band Josef K, including Radio Drill Time, Chance Meeting, Sorry For Laughing, It's Kinda Funny and Missionary. Vinyl album + digital copy. Sleeve by JFO.






Soundtrack album by the mighty 23 Skidoo combining new material with reworkings of older tracks. Available on CD and vinyl, both formats packaged with a DVD of the documentary film.

A collection of classic early singles and solo experiments by the former Josef K singer, recorded 1981/82. Includes Drama and Swing In 82, as well as 12" mixes of Running Away and Justice. Sleeve by Hennebert.